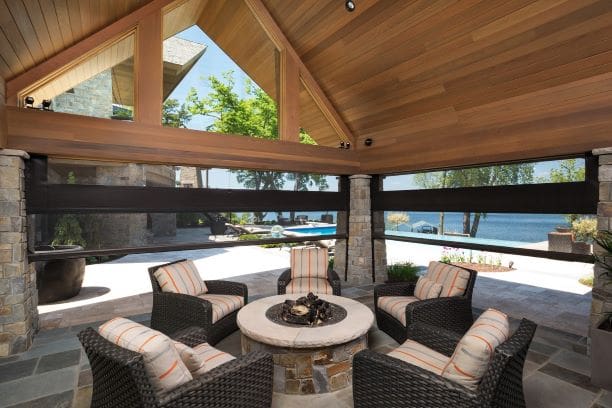 Many homeowners have likely found themselves spending more time in their backyards this summer instead of jetting off to an elaborate vacation. In fact, Forbes highlighted how recent events have supercharged the already-popular outdoor living trend amongst homeowners. 
It's likely that from now on, potential home buyers will place particular emphasis on a property's outdoor space just as they would the interior. Here are a few design styles and trends that you can incorporate into your next build to appeal to these buyers:
Experience-based living
Homeowners want their outdoor space to have a purpose. According to Better Homes & Gardens, this means not merely creating a simple patio space, but also incorporating elements like a fire pit, bar or even a pizza oven to give the area a practical purpose. Potential homebuyers will now visualize so much more that they can do in their backyard.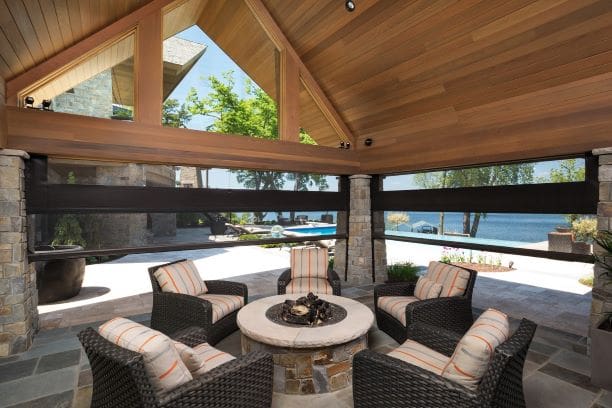 Stylish walkways
Gone are the days of a concrete or brick walkway. Style Motivation explained that a paver or intricate stone walkway is both aesthetically pleasing and a practical way to guide homeowners around their outdoor space.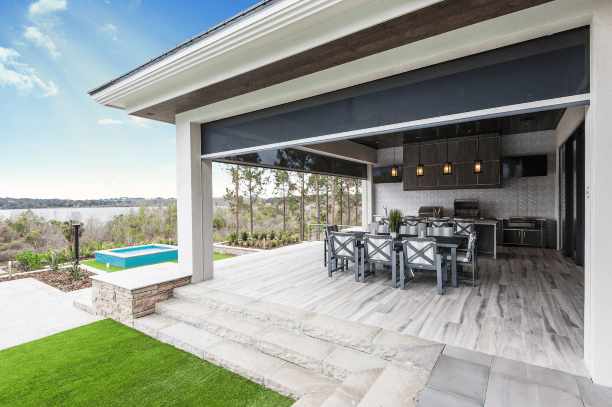 Seamless transitions of spaces
An outdoor space should be an extension of the home's interior. Forego bulky walls and french doors and opt for motorized screens that create a seamless transition from an interior room to an outdoor patio or give a patio a true all-seasons feel. Screens provide privacy when desired but disappear out of view when not in use so homeowners can experience a truly unobstructed view of their outdoor space.