One of the biggest reasons why people love spending time outdoors is that they can entertain guests in a larger space and not worry about cleaning up after a huge mess inside. However, for many people, the traditional yard just isn't cutting it anymore. The American Society for Landscape Artists surveyed landscape architects who specialize in residential design. They were asked to rate the expected popularity of trending outdoor design elements – you can review the full results of the survey here. The results concluded that homeowners are more interested in a striking, yet cozy and low maintenance outdoor living space which included the following three hottest trends in outdoor living!
Screened outdoor living rooms
According to the survey, 97.6% of people have terraces, patios or decks, but people are thinking beyond the traditional design. More homeowners are bringing the indoors outside, but that doesn't mean they want to be bothered by annoying bugs. A motorized retractable screen from Phantom allows the breeze in, but keeps bugs and other irritants at bay. You're outdoors after all, so natural ventilation is key to embracing the best aspects of being outside.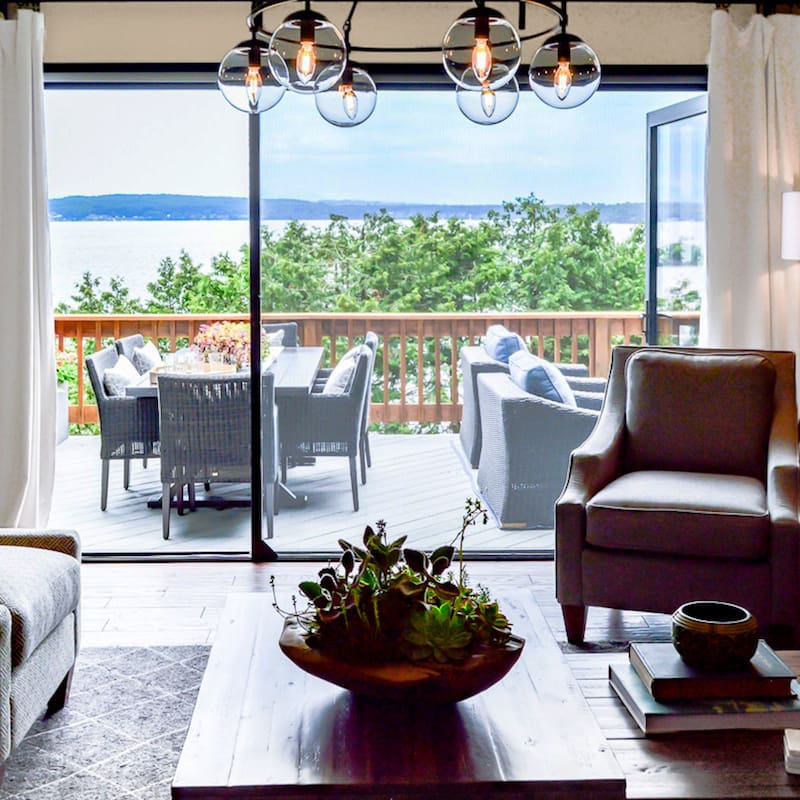 With Phantom motorized retractable screens, you can enjoy shade from the sun and a reprieve from the harsh glare of the sunlight. Additionally, Phantom motorized screens can be equipped with automatic motorization controls that detect environmental factors, including sun and wind.
Outdoor kitchens
The survey noted that 65.3% of people wanted organic gardens, 50.4% wanted rooftop gardens and 47.9% wanted plant walls or vertical gardens. So, it should come as no surprise that people are concerned about the way their food is prepared. Why would you grow your own food without a great kitchen in which to cook? People are opting for a built-in stainless-steel grill with a sink, nearby refrigerator, storage, counter-top space and more. Some of the hottest new amenities on the market even include hybrid grills that make it possible to cook with gas, wood or charcoal.
Themed outdoor design
Whether it's a French countryside, rustic farm or modern spa design, outdoor spaces are taking on a world of their own. Many homeowners are putting the bulk of their funds into decorating elaborate outdoor living spaces that provide an oasis from the hustle and bustle of daily life.
Instead of venturing off on a vacation when they need a getaway, why not just bring the getaway to your backyard?! Find a fun mix of relaxing elements and fun amenities to make it feel like you are getting away from it all the moment you step outside. If you really want to splurge you can also try fountains or water features, which 84.7% of people wanted in their outdoor living spaces, spa features, which 81.5% of people wanted, or outdoor theaters, which came in at 34.4%! Of course, if these luxurious items are not within your budget, a cozy transitional outdoor living space is really all you need to relax outside your home!