Summer and fall come with gorgeous weather that encourages you to spend more time outside. Dining al fresco is one opportunity that can't be missed. According to TripSavvy, this Italian phrase stands for enjoying food and beverage in the fresh air under the sun.
Luckily, you don't have to head to your local restaurant and cross your fingers for an open patio seat to take part in this dining tradition. Here are a few tips to dine al fresco in your own backyard:
Clean up the backyard
Before hosting an outdoor get-together, make sure the space looks the part. Take care of yard work right before setting the table.
Arrange the seating
Decide whether you'll move your patio furniture to the grass or take things to the next level with on-the-ground seating. You can arrange vintage throw rugs and pillows for a cozy, unique experience.
Decorate the space
Find candles, patio lights, vases, tablecloths and other tabletop decor to complete the look.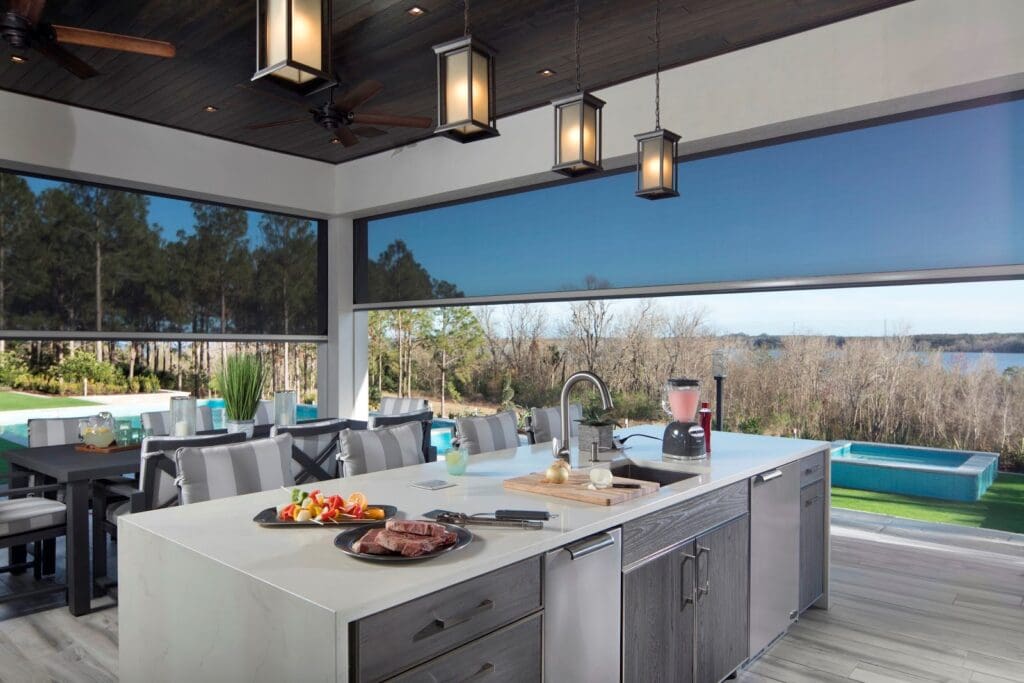 Dish out a seasonal meal
Let the warm weather inspire you to create a delicious meal with seasonal vegetables and grilled meats.
Invest in an indoor/outdoor space 
If you're hoping to dine al fresco multiple times throughout the year, it may be worthwhile to invest in retractable screens for your patio. The indoor version of the space will give you and your guests relief from bugs and shade from the sun. You can continue to enjoy meals in the fresh air, even when mother nature isn't exactly cooperating.