You're getting a new pet — this is an exciting time! But what can you do around the house to make sure that your new furry friend will bring more fun than drama? There are a few pet-proofing strategies that you should put in place before your furry friend's arrival:
Move possibly harmful items out of reach
When you have a new pet on the way, there are lots of things to put in a safe place. According to the American Humane Society, you should cover up trash cans or put them in locked cabinets, and put all medicine, cleaners, chemicals, laundry supplies and foods on high shelves. The cabinets that store these items should be childproofed — paws can open doors just as easily as kids' hands can.
Reinforce your door screens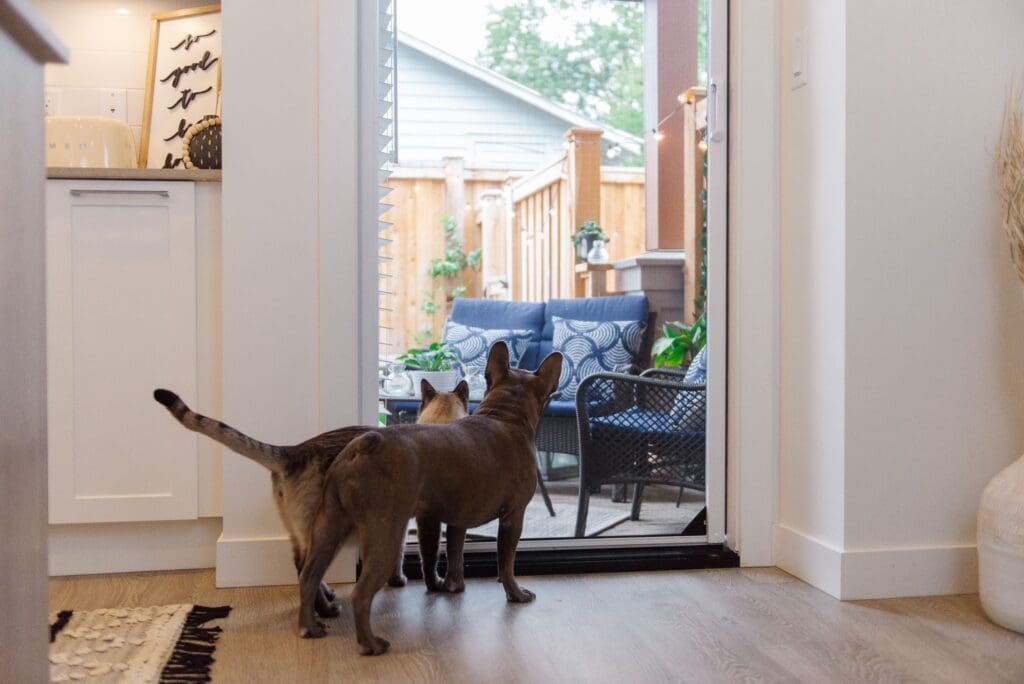 Screen doors and windows let a pleasant breeze into your house, keeping your four-footed friends happy and cool. But what happens if a cat or dog pushes too hard on a door screen? Nothing happens if that screen is strong enough. The new MeshLock feature for Phantom's retractable door screens has a mesh retention system that secures the screen in the top and bottom tracks. This ensures that small pets can't escape from under the bottom of the screen or that the mesh won't blow out on a windy day. 
Check on your plants
Houseplants may not seem like a threat to pets, but some varieties of greenery are toxic to dogs and cats. Home Advisor recommends verifying that every growing thing in your home is non-toxic if ingested. You should also make sure these plants' pots won't tip over if they're bumped into.
Keep your house safe and your new pets happy — speak with Phantom Screens' experts about reinforcing door screens.